A forward-looking view on the world of light
What separates us from other lighting distributors is our ability to scan the horizon for the next 'new breakthrough' as we constantly review new lighting technologies and trends and deliver outcomes that reflect the shifting needs of a dynamic market.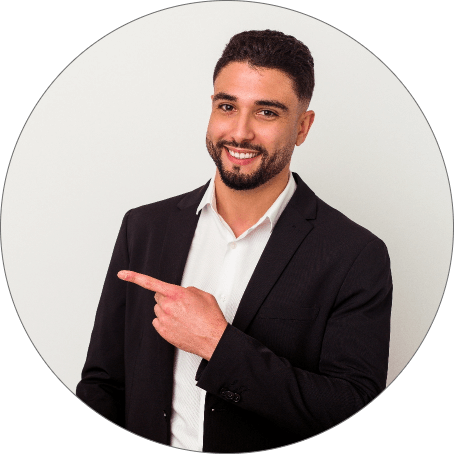 Jeffrey Newman has over 38 years of lighting experience having spearheaded the LED retrofit lighting industry. Using his numerous patents, he was instrumental in establishing a new incentive category with the Design Lighting Consortium. His vast knowledge of LED manufacturing, LED Lighting Design, Installation and Energy Conservation provides great value for our clients.
Jason Newman has over 3 years of experience in the LED Lighting business, having completed his apprenticeship at a major start-up LED company. His experience and knowledge of design and installation is extensive, having completed hundreds of projects throughout the USA.
At JAN Lighting Solutions, we are so confident we will save you money and improve your facilities that we offer free energy assessments. Our audits are accurate and complete. One location or multiple locations, we identify the perfect upgrade that will lower your energy consumption and increase your efficiency and improve the quality and quantity of illumination with minimal glare.
Our technical staff will complete a comprehensive walk-through of your facility and create a detailed plan for cost-effective upgrades that meet your specific needs.
Following the on-site assessment of your facility, we'll provide you with an easy-to-understand proposal, mapping out the details of your new LED lighting.
We will provide a step-by-step review of the proposal that includes total cost estimates will patiently answer all of your questions.
Although the costs of energy efficiency LED Lighting upgrades have dropped in recent years, purchasing and installing new lights can still be quite expensive.
JAN Lighting understands these financial challenges and has Leasing and other financing packages that make energy efficiency affordable from Day 1 and allow you to enjoy the benefits of energy efficient Lighting now while paying off the cost over time.
Once all of the details have been agreed upon with you, we begin the process of ordering the materials and scheduling the installation. JAN Lighting Solutions has the purchasing power to offer a broad spectrum of choices and the best prices on equipment and technology that will improve your performance.
We'll schedule a contractor to complete your installation when it's convenient for you. Our installations exceed all expectations and we have key partnerships throughout the country.
We have cultivated partnerships with companies, individuals, and communities throughout Florida.